Northbridge Senior High School
Class Of 1962
In Memory
Louis Dykstra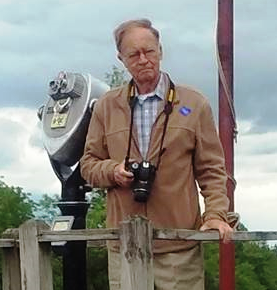 Louis L. Dykstra, 77
Whitinsville - Louis L. Dykstra,77, lifelong resident of Whitinsville passed away Thursday, May 2, 2019 in Genesis Milford Center. He was the husband of the late Janice E. (Brown) Dykstra.
Louis had worked for the U.S. Postal Service as a maintenance engineer for 20 years before retiring.
Born February 19, 1942 in Whitinsville, son of the late Matthew and Elizabeth (Lanting) Dykstra and was a graduate of Northbridge High School, class of 1961 and Berkshire Community College. A Cold War veteran, he served in the U.S.
Army
, Massachusetts Army National Guard and Rhode Island Air National Guard. He retired as a Staff Sargent with more than 20 years of service.
Mr. Dykstra enjoyed travel, photography and had a love of knowledge. He particularly delighted in spending time with his beloved grandson, Wesley.
Louis is survived by his two sons, Jeffrey L. Dykstra and his wife Tammy of Sutton and Eric L. Dykstra and his wife Krysten Kruger of Northbridge; two brothers, Ralph M. Dykstra of CT and Harvey Dykstra of AZ; two sisters, Claire Lajoie of Linwood and Janet Fairbanks of Falmouth and his grandson, Wesley Dykstra.
Visiting hours will be held Monday, May 6, 2019 from 5-7 PM in the BUMA FUNERAL HOME, 480 Church St., Whitinsville
Funeral service will be held Tuesday, May 7, 2019 at 10 AM in the funeral home followed by burial with Military Honors in Riverdale Cemetery, Rte. 122, Providence Rd., Whitinsville.
Memorial donations may be made to the
American Diabetes Association
, New England, 260 Cochituate Rd., #200, Framingham, MA 01701 or to the
Alzheimer's Association
, MA Chapter, 309 Waverly Oaks Rd., Waltham, MA 02452.