Northbridge Senior High School
Class Of 1962
In Memory
James Jorritsma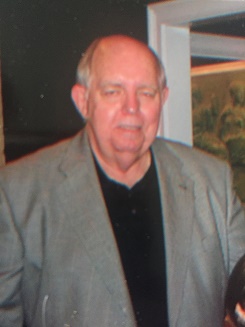 James S. Jorritsma, 73, of Whitinsville passed away Fri. Sept. 8, 2017 in the UMass Medical Ctr., Worcester.
A lifelong resident of Whitinsville, he was a certified public accountant, working 30+ years for the U.S. General Accounting Office in Boston. He also owned and operated his own tax service in Whitinsville for many years.
Jim was born in South Boston in 1944, the son of the late Berton and Alice (Visser) Jorritsma. He attended Whitinsville Christian School and was a graduate of Northbridge High School and UMass - Amherst.
He loved to read, with a keen interest in history, was an avid follower of the Boston sports team, and cherished spending time with his grandchildren. He was a member of Pleasant Street Christian Reformed Church.
Mr. Jorritsma is survived by his daughters Kimberly A. Hurley of Wrentham and Deborah L. Herrick-Breault and her husband John Breault of Whitinsville; a sister Rhonda G. and her husband Jim Stolle of Douglas, five grandchildren Shane, Elizabeth, Olivia, Victoria, and Emily, and many nieces and nephews. He was predeceased by his siblings William Jorritsma, Janet VanderBrug, and Donald Jorritsma.
Visiting hours will be Thursday Sept. 14, 2017 from 10 - 11:30 AM in the Pleasant Street Christian Reformed Church, 25 Cross St., Whitinsville. Funeral services will follow at 12 Noon in the church.
In lieu of flowers, memorial donations may be made in his name to Whitinsville Christian School or the MS society, as Jim proudly supported both organizations.
Arrangements are under the direction of the BUMA FUNERAL HOME, Whitinsville.